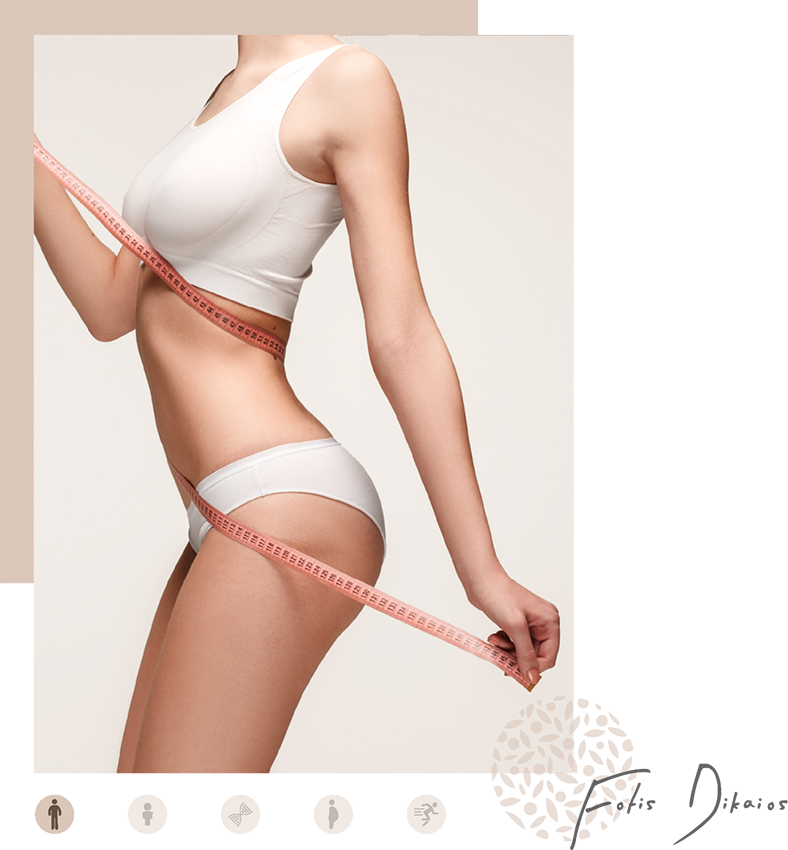 BODY WEIGHT
Our diet office Nutrition Balance, based on the special needs, requirements and everyday activities of each individual, provides services by designing a personalized diet for weight loss and body fat as well as services for weight gain and muscle mass.
The design of a balanced diet contains all the nutrients (components) that are necessary for health, in the right quantities, and is achieved by consuming a variety of foods.
Our priority is to adopt the Mediterranean diet scientifically documented internationally for its benefits to human health, prevention and treatment of various diseases such as: Obesity, diabetes mellitus and cardiovascular diseases. We design personalized diets focusing on the consumption of Mediterranean foods such as fruits, vegetables, legumes, fish, olive oil, supplying our body with plenty of nutrients, vitamins and trace elements while maintaining and promoting health.
With empathy to each person's personal needs and particularities, we support the effort with respect, provide the guidelines and encourage change. Man has all the necessary resources to improve and develop his / her personal potential, giving him the right to success and achievement of his / her personal goals.
Design of customized diet for:

Loss of body weight

Loss of body fat

Gain of body weight

Increase of muscle mass