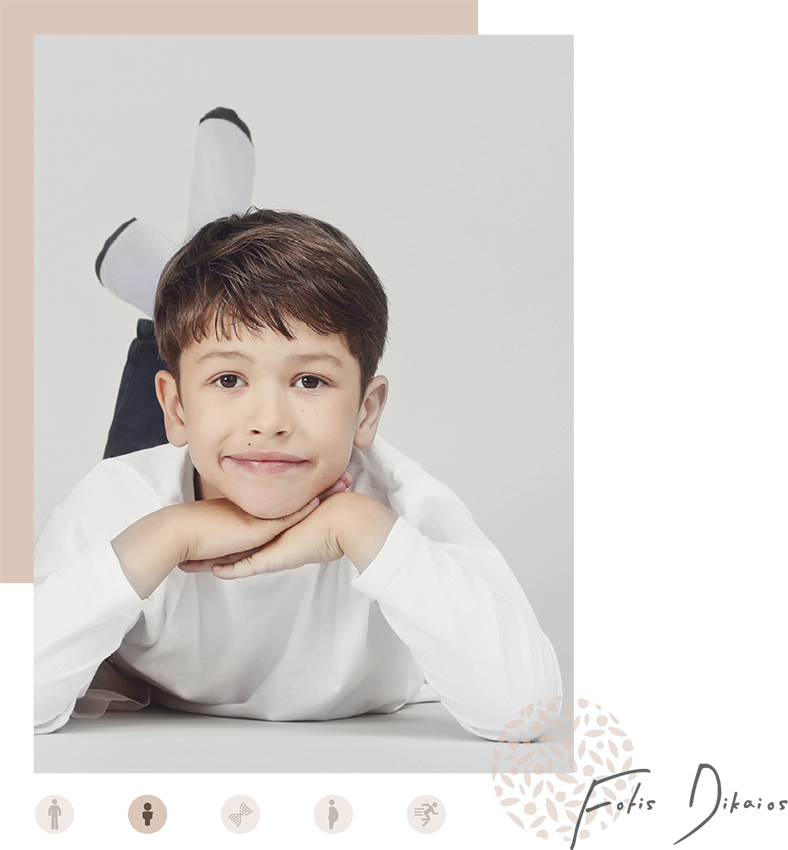 CHILD OBESITY
Obesity means fat Increase above certain limits. In adults, it is estimated by the body mass index. Children are different and there are special curves that measure the body mass index by age as well as international tables showing the limits of the body mass index for children and adolescents from 2-18 years.
Obesity is one of the most widespread disorders in the western world, mainly due to nutrition. It is estimated that 1 in 7 children in France, 1 in 5 in Italy and 1 in 4 in Greece are obese. Childhood obesity of children and adolescents predisposes adult obesity and is accompanied by cardiovascular changes that are risk factors for cardiovascular disease. It also appears that childhood obesity is accompanied by hypertension, lipid disorders, fatty liver infiltration and sleep apnea syndrome. It is accompanied by intense psychosocial disturbances such as low self-esteem, behavioral problems that reduce sociability and increase the isolation and introversion of children.
In our diet office with responsibility and respect, we give priority to appropriate education and parents' information as well as to the design of solutions and interventions with the ultimate goal of developing appropriate and healthy eating habits for children, preventing and tackling childhood obesity.
In collaboration with the parent, a specific approach is made to the child, setting of goals and effort to achieve them. There is a specialized diet program tailored to the needs of the child that does not differ significantly from that of the rest of the family.
Design of customized diet for:

Obesity

Child obesity

Healthy child development

Nutritional Education of parents

Nutritional Education of child